Decorative lighting fixtures can change the mood in your home and make a big impact, without costing much.
Spread light in the winter darkness
Spread light in the winter darkness. The winter can be long and dark but with small additions of light sources in your home, you can create a cozy and warm atmosphere, that will make the winter seem a little bit shorter.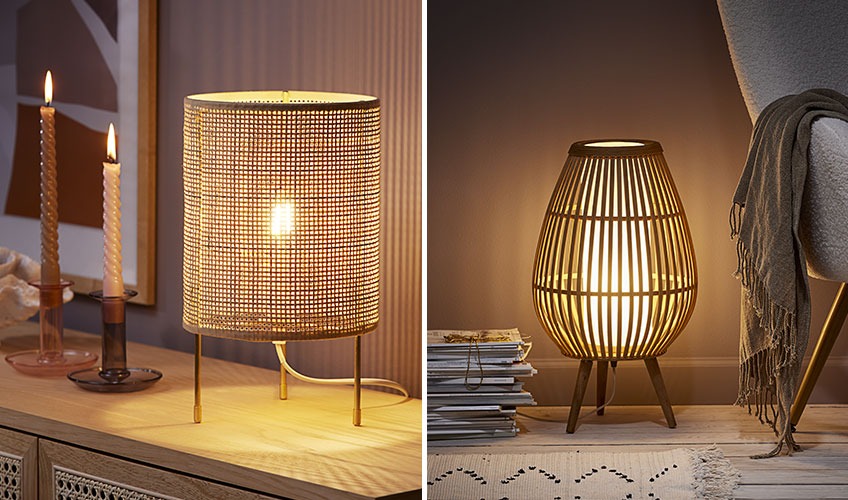 You can place the decorative table lamp ALBERT on shelves, console tables or bedside tables. The lamp is made in rattan giving a warm light and creating a beautiful shadow effect. If you need a bit more light, you can choose to add our floor lamp DANI. It is perfect for lighting up dark corners. DANI is made from bamboo and creates cosy atmosphere.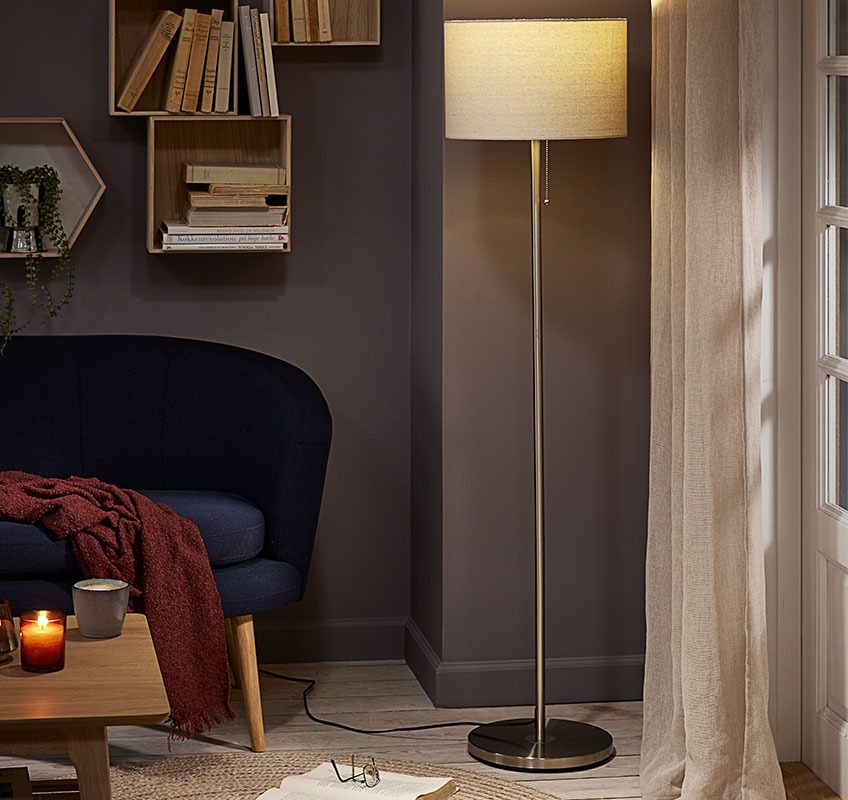 Another beautiful floor lamp is KRISTOF. The design is more classic and elegant, which will make it fit into most homes. The height of KRISTOF will spread the light further in the room. Use it as an addition to the ceiling light. Perfect next to your favourite reading spot. 
Create hygge with decorative lighting
Light is not just light. With the right lamps, you can create a home full of atmosphere. In the winter, it is tempting to retreat and stay inside. Unfortunately, not much natural light shines in through the windows and a single light source such as a ceiling lamp is not enough to cover the need.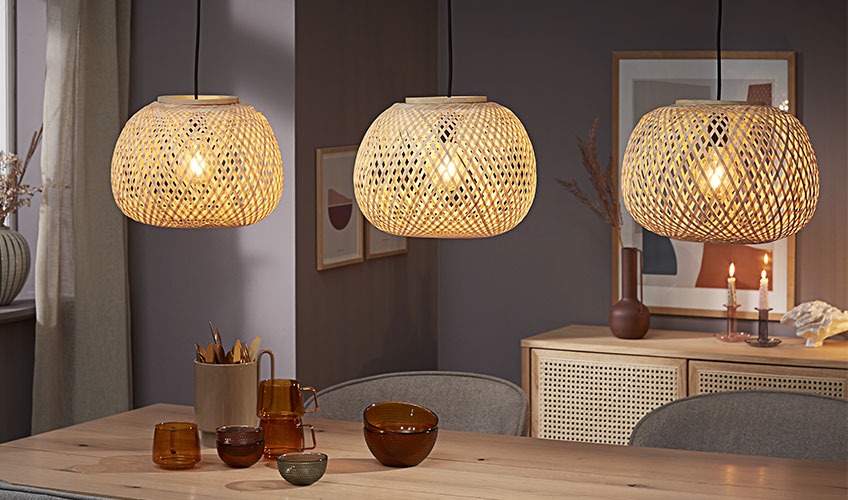 Place several pendants next to each other and get the optimal lighting in your dining room. Our SIGVARD pendant is made from bamboo which makes it a modern and eye-catching centrepiece.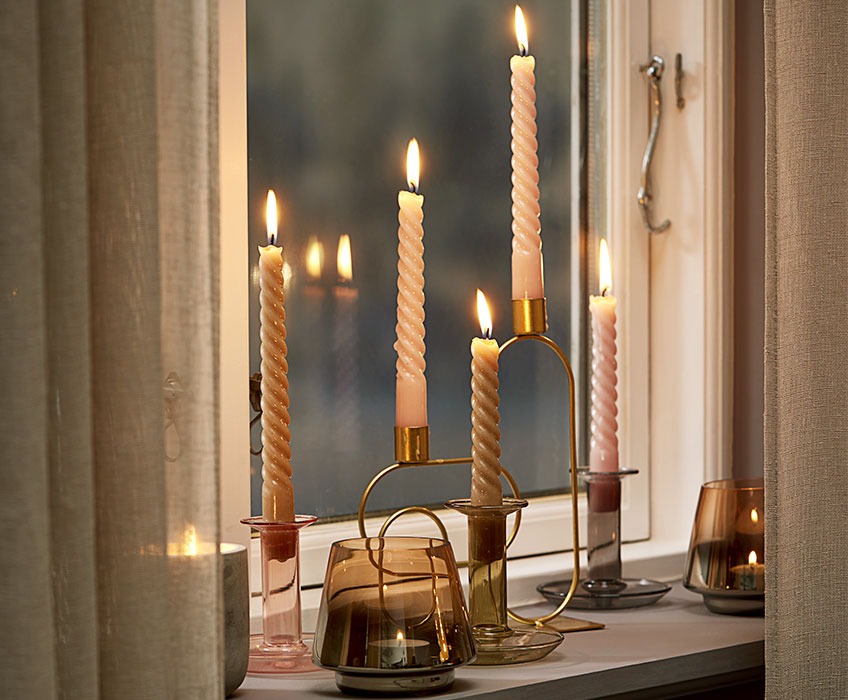 Candles are cosy and decorative extra sources of light. When you want to maximise the cosy vibe then light some candles and place them around your home and light up the dark corners.