For many of us, nature is a retreat and where we go to recharge. When you are not able to go to the coast or the forest, you might feel like something is missing. Instead, you can make nature come to you. Give your patio a touch of something wild and untamed, something that reminds you of spectacular hikes and delightful picnics.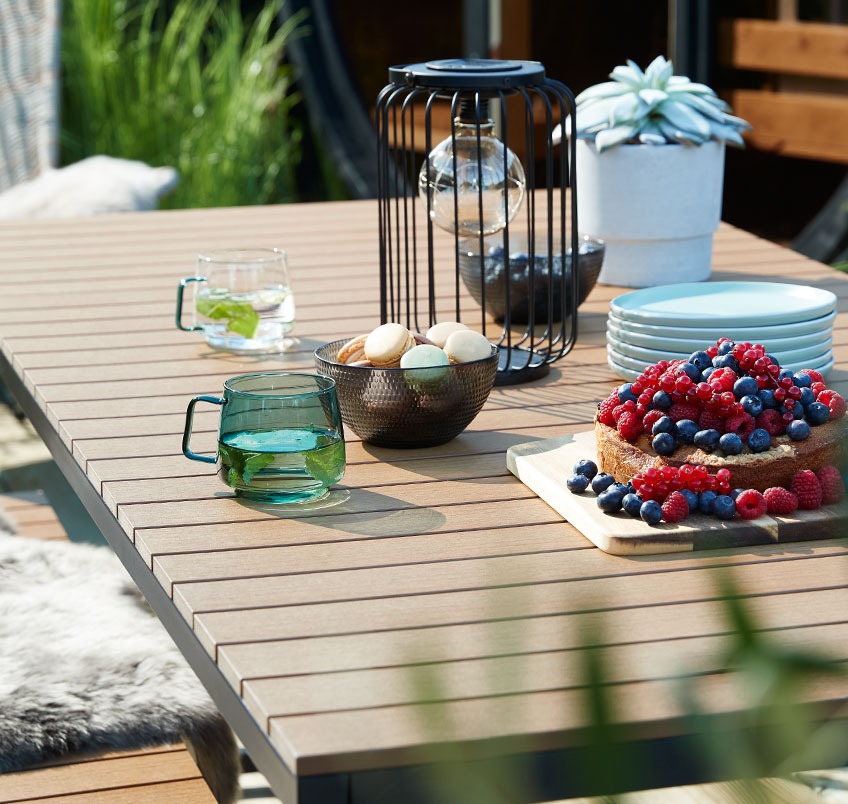 The new garden set at JYSK, DAGSVAD, imitates the minimalist and simple table and bench set that you find in the forest or by the beach. It is also a perfect fit for your patio.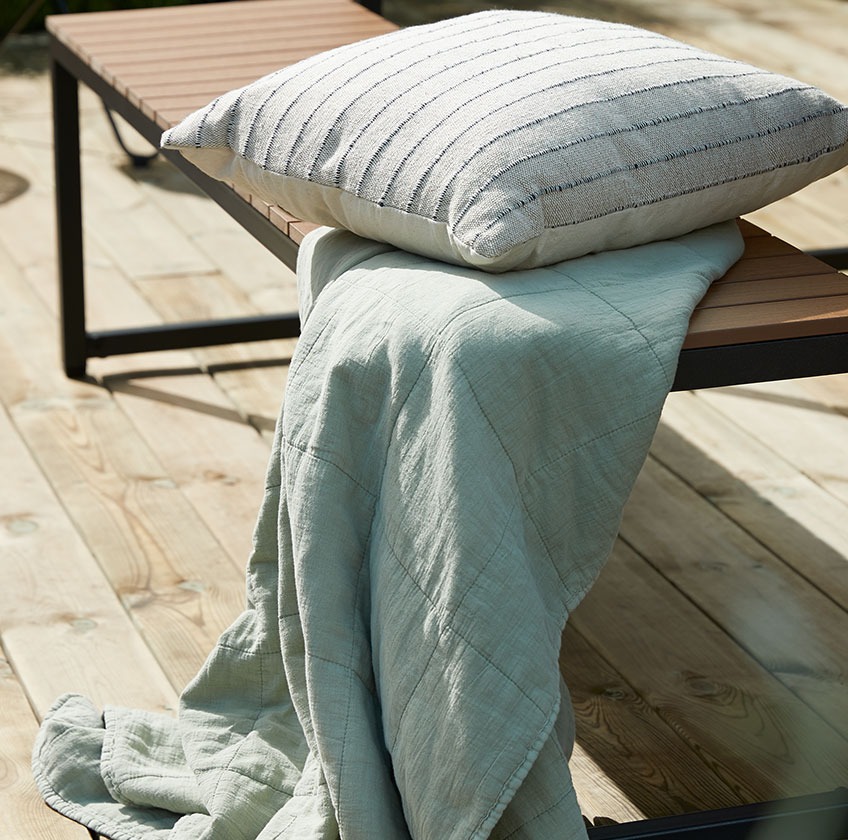 The benches are easy to move around, and you can lie down on one if you want to do a little sunbathing.  DAGSVAD is available at JYSK from April 1st.
Outdoor living with inspiration from nature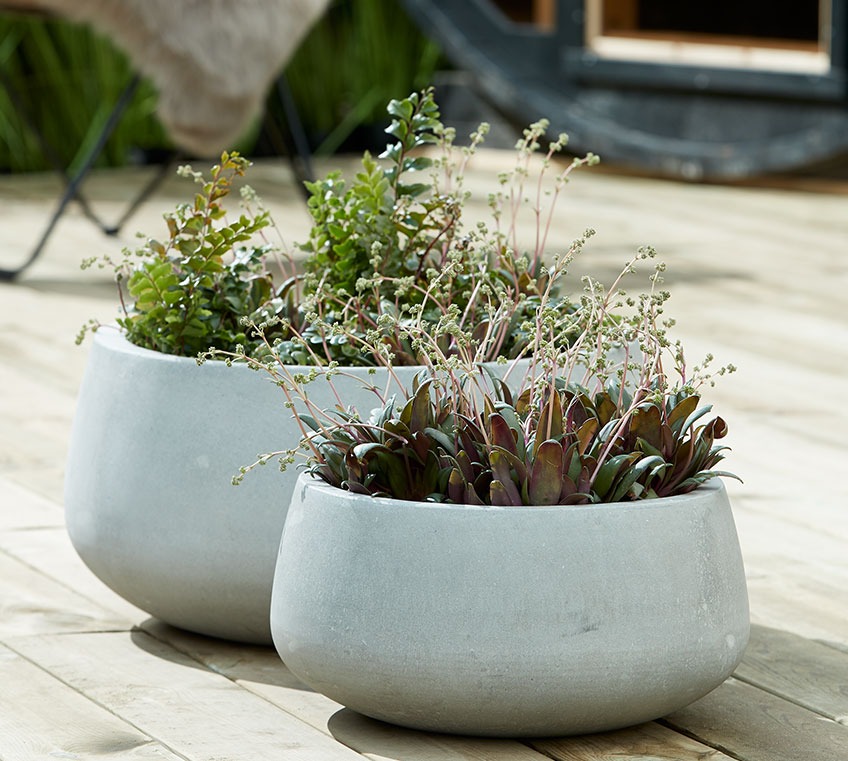 Some people never really feel alone around plants. For others, plants highlight their feeling of solitude. No matter what, plants are a constant reminder of nature. Planters with grasses or flowers can both be décor and function as room dividers when you use them to separate different zones on the patio.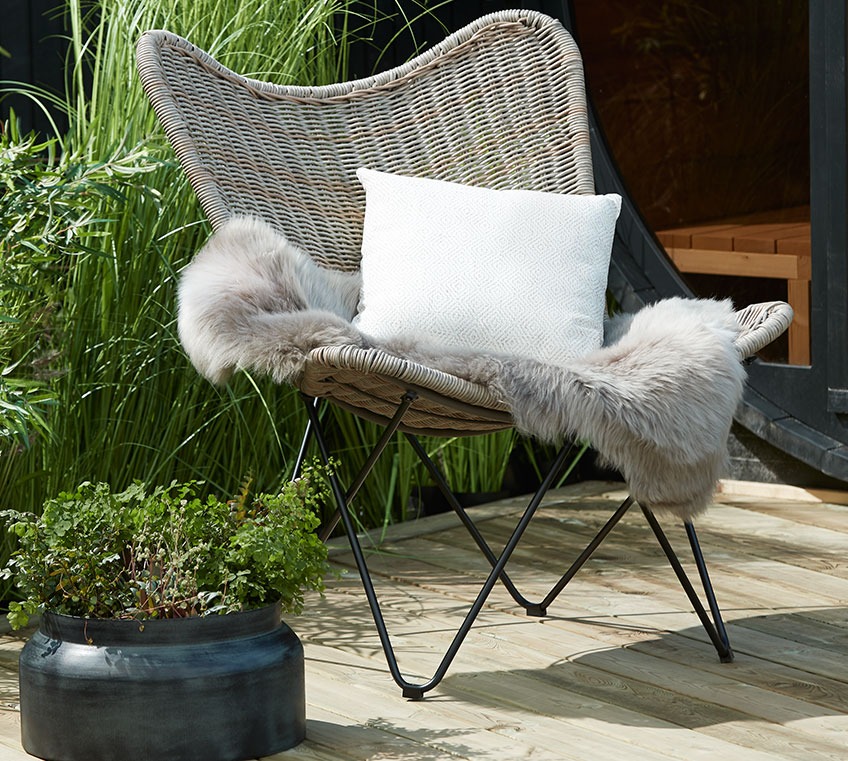 Lean back in a comfy lounge chair like VALLESTRUP with the round shapes and the natural look – and cover it with a hide so you can stay warm on chilly summer evenings.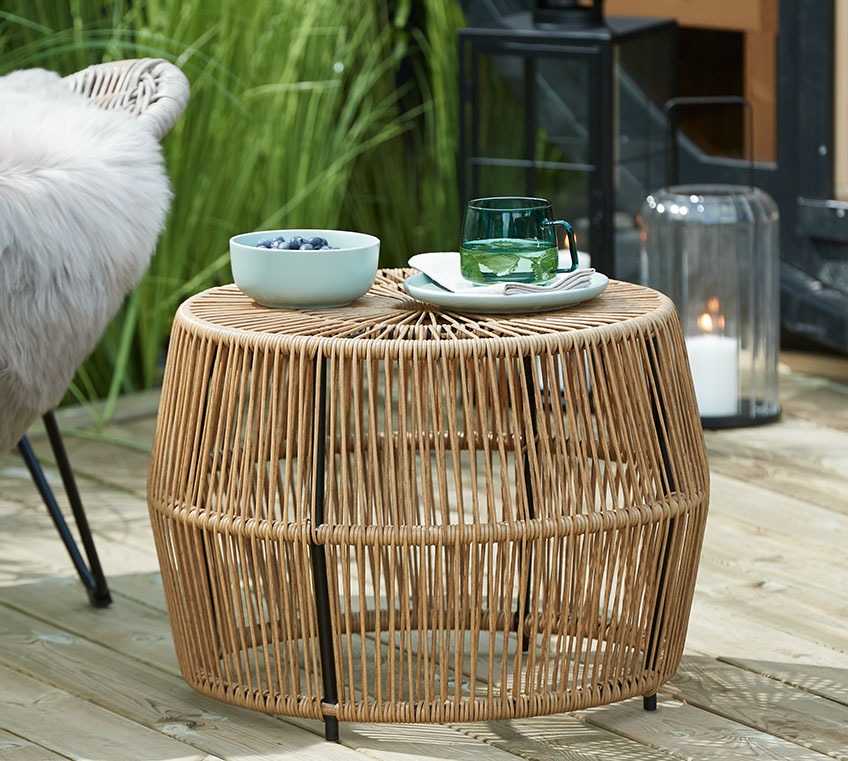 The connection to nature is also apparent in the JUNGLEDAL side table in rattan that imitates reed swaying in the wind. Light both visually and physically it is easy to move around as it pleases you.