The summertime is all about outdoor living. We want to enjoy the outdoors with our friends and family and what better place than in a cosy and comfortable lounge set.
But the summer season is not all sunny days with a clear blue sky. There will inevitably be a little rain here and there. Make it easy for yourself and choose garden furniture with cushions in the quick-dry material.
Easy to maintain, great to sit in
JYSKs garden furniture within the quick-dry category can be left out in the rain for shorter periods and dries up in a few hours depending on wind and temperature. Easy for you to handle and maintain during the outdoor season.

A lounge set has plenty of room for everybody and JYSKs lounge furniture come in different sizes and styles, so you can find the perfect match for your outdoor space.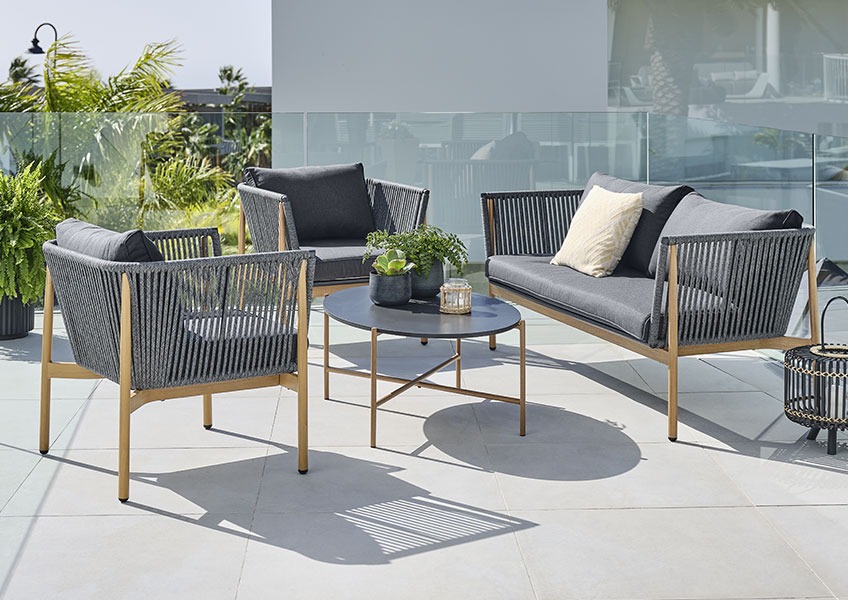 Within the quick-dry assortment, we have a wide selection of lounge sets BYMARKA, DYVIG, SALTEN and VONGE. In the VONGE series, you can this year get a sun lounger in the same quick-dry material.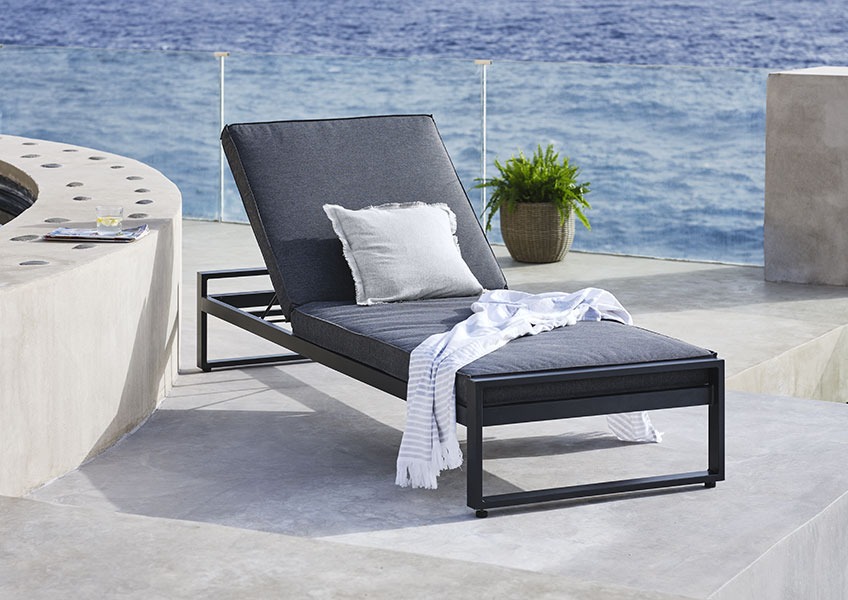 The BRAVA garden chair also comes with a cushion in a quick-dry material.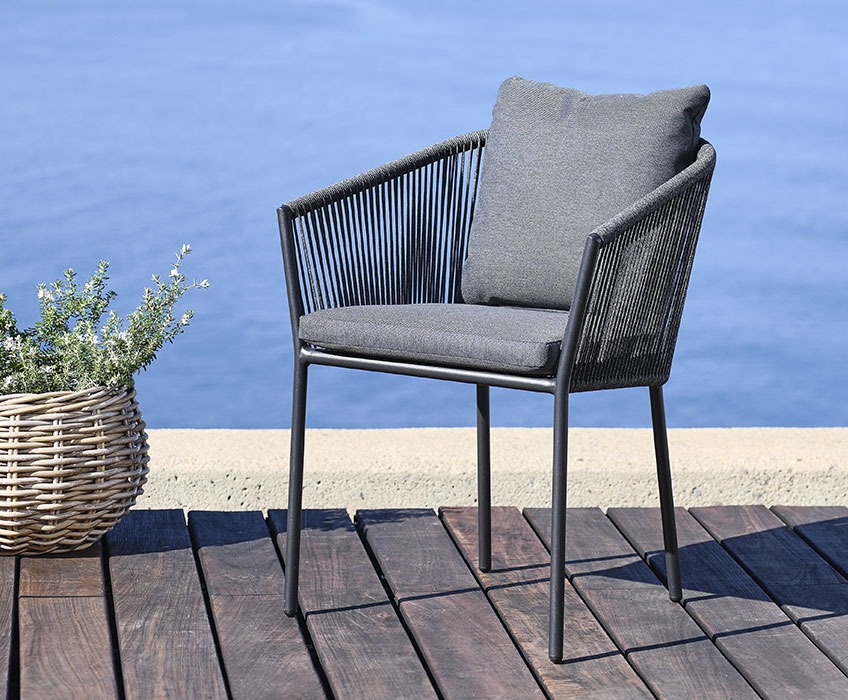 DYVIG, BRAVA, SALTEN, BYMARKA and VONGE sun lounger will be available online and in stores from April 4th.
Garden cushions you can leave out in the rain
A little rain? No problem. The cushions consist of a special fabric resistant to rain and sun. The fabric has a rubber membrane that prevents water to seep inside the cushions. The fabric easily dries up within a short period of time.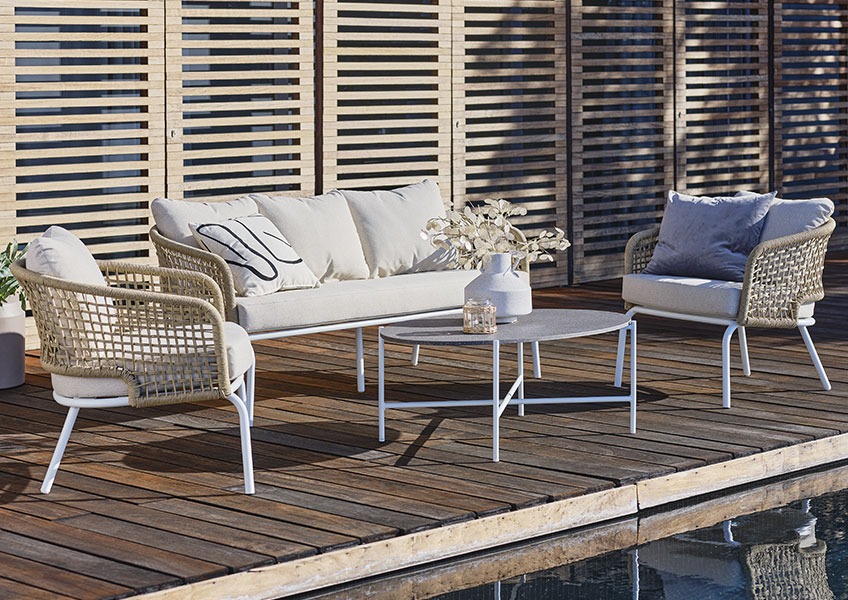 The quick-dry lounge furniture all have a contemporary design for relaxed outdoor lounging. If you like a softer look, then DYVIG could be a good match. With its natural coloured wicker and off-white cushions, it will give an elegant look to your patio.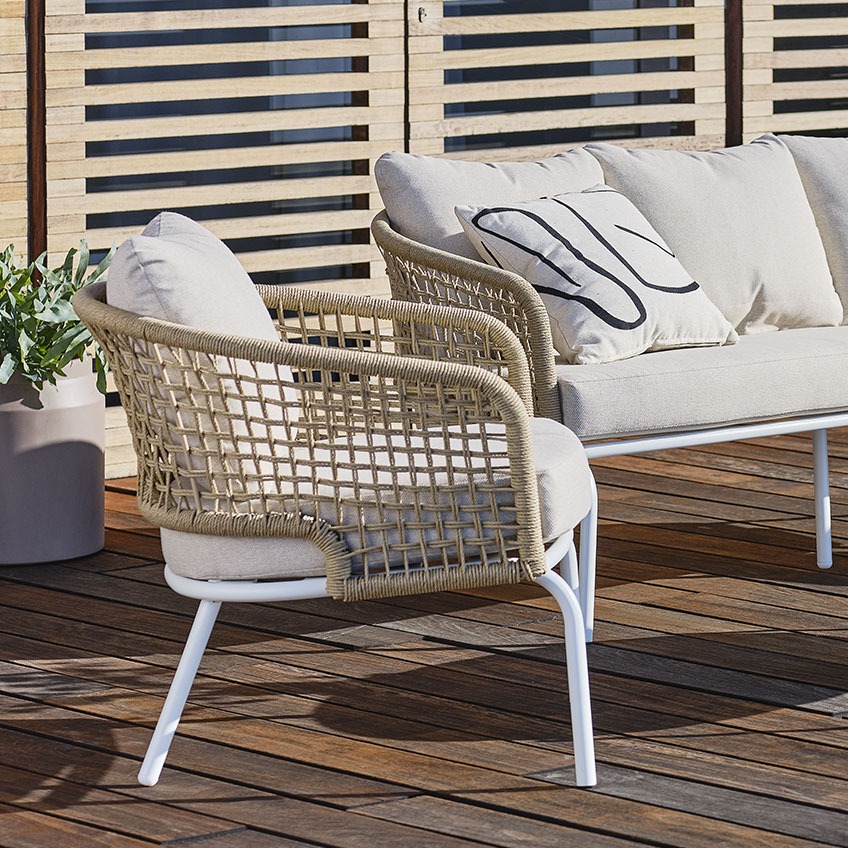 The SALTEN lounge set includes a useful height-adjustable table with a smart up-and-down function that converts from coffee to dining table.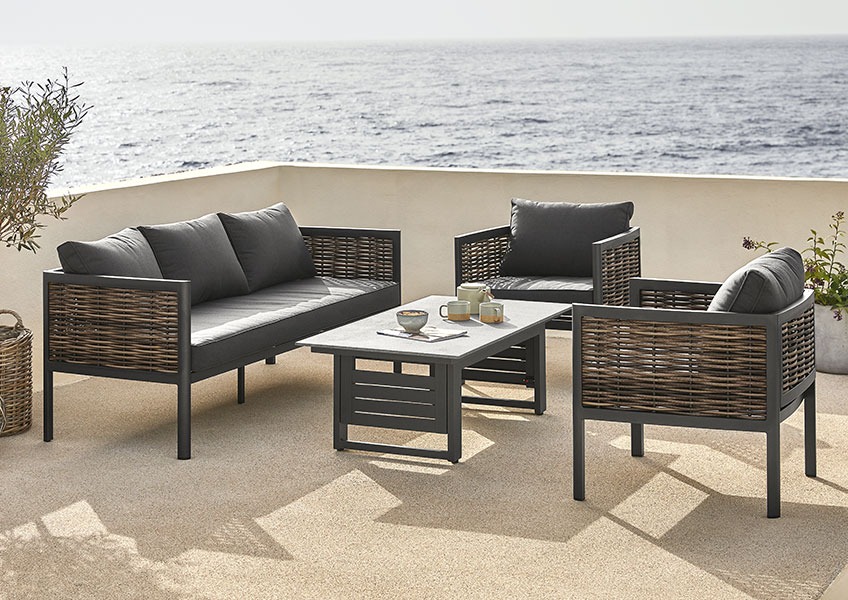 Benefits of quick-dry garden furniture:
Leave outside for short rain showers
Dries up quickly
Great comfort
Minimalistic and modern design
Less time spend moving cushions in and out
More time for fun and ice cream
Fresh colours and nature-inspired prints can add a new twist to any outdoor setting. Style your new lounge set with planters, lanterns, cushions and throws, and create a perfect spot to relax in the summer sun.