The new collection of products from JYSK ensures a warm and cosy atmosphere in your home with organic shapes, tactile materials, and mellow, subdued shades. From an embossed beige vase that harkens back to classic décor of the past to wooden tealight holders made from FSC®-certified mango wood (FSC®N001715), the home accessories in this collection combine the timeless and the rustic to bring warmth and relaxation to your home through an emphasis on calm, beautiful details.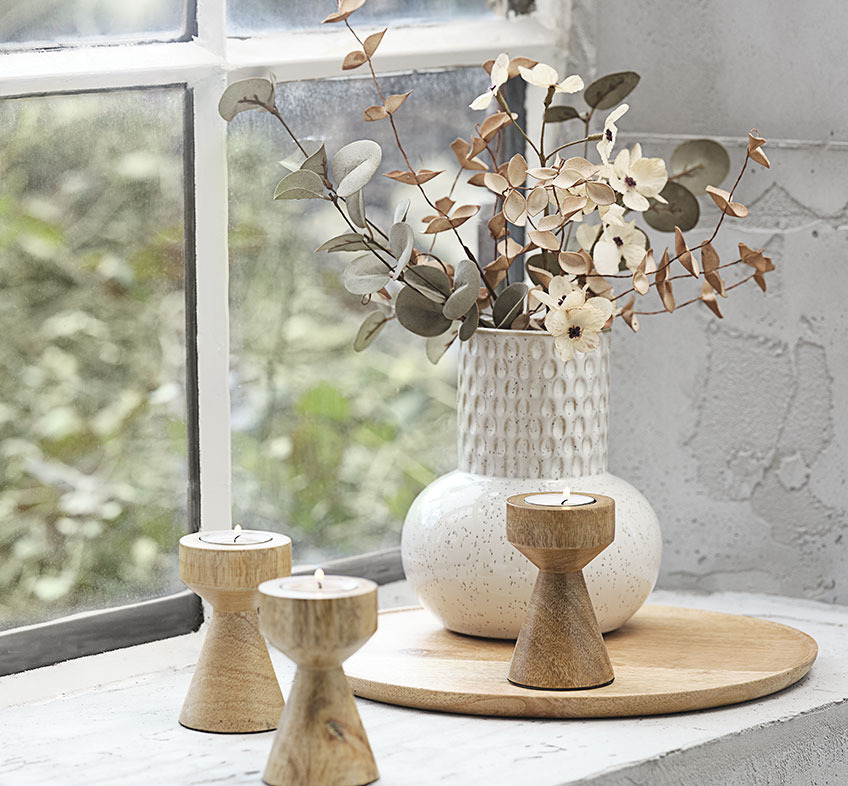 The INGBERT vase comes in a beautiful light beige colour with small specks of dark grey, and the embossed neck gives it a timeless touch. The beautiful LAUST bouquet of artificial flowers comes in matching mellow shades of beige, rose, and mint, and together with the INGBERT vase, they complete the feeling of cosiness.
The JOHAN wooden tealight holders exude warmth and bring cosiness into your home due to the familiar, cosy feeling of decorating your home with wood. The tealight holder is a snug fit for tealights and uplifts them, as well as the atmosphere of your home, to new heights. Each JOHAN tealight holder is unique due to the mango wood it is made from.
The INGBERT vase and the JOHAN wooden tealight holder make the perfect combination for bringing comfort and warmth to your home.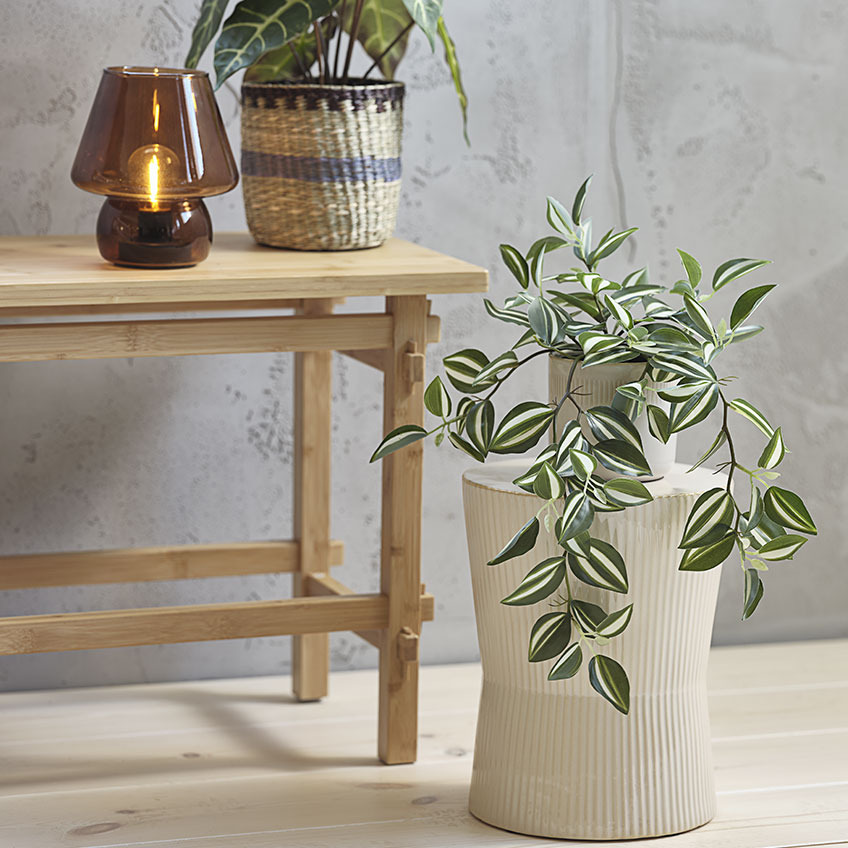 A trend seeing a rise in popularity in recent times is incorporating more verticality into the decorating of your home – in other words, raising decorations and other home accessories from the floor and bringing them to new heights. The SIGMUND pedestal is perfect for this – it serves as a stylish yet minimalistic platform for you to place plant pots or vases on, and with its beautiful, ribbed surface and light beige colour, it is both calm and beautiful to behold.
The RAYMOND plant pot is a perfect match with SIGMUND and acts as a natural extension of the calming effect that the pedestal has on its surroundings. Add the ASGAR artificial plant for a maintenance-free touch of green.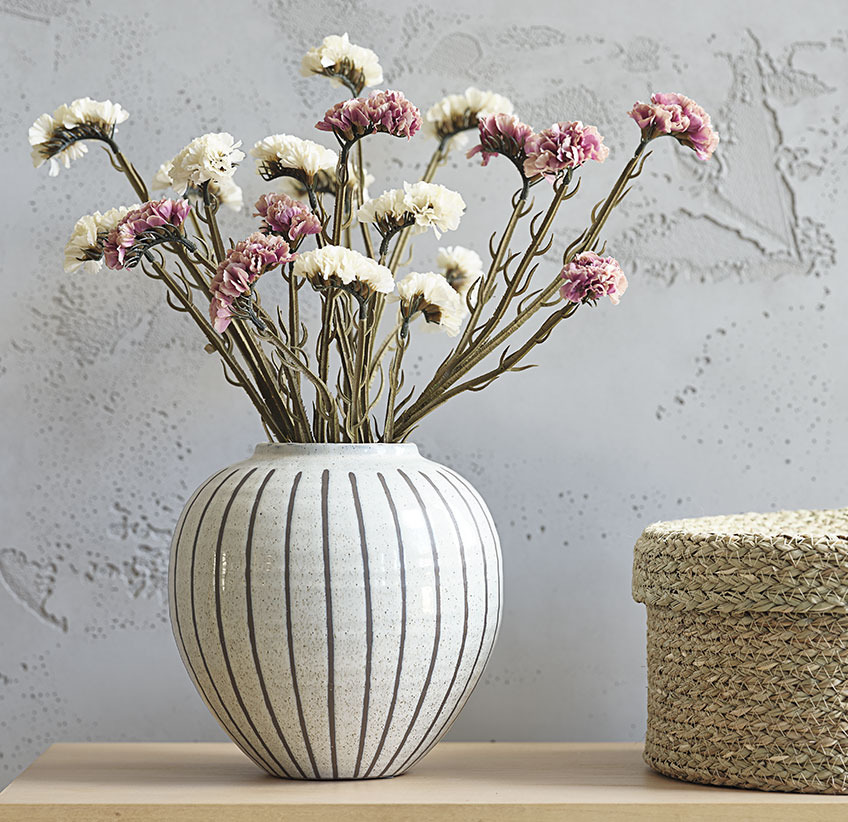 The SOFUS vase is a classic example of how organic shapes can bring beautiful details to your home. The vase is especially eye-catching when placed with natural materials such as the FRITLEV storage box. Add the RALF artificial flowers with a dried finish to the SOFUS vase to get a striking centrepiece in mellow, calm colours.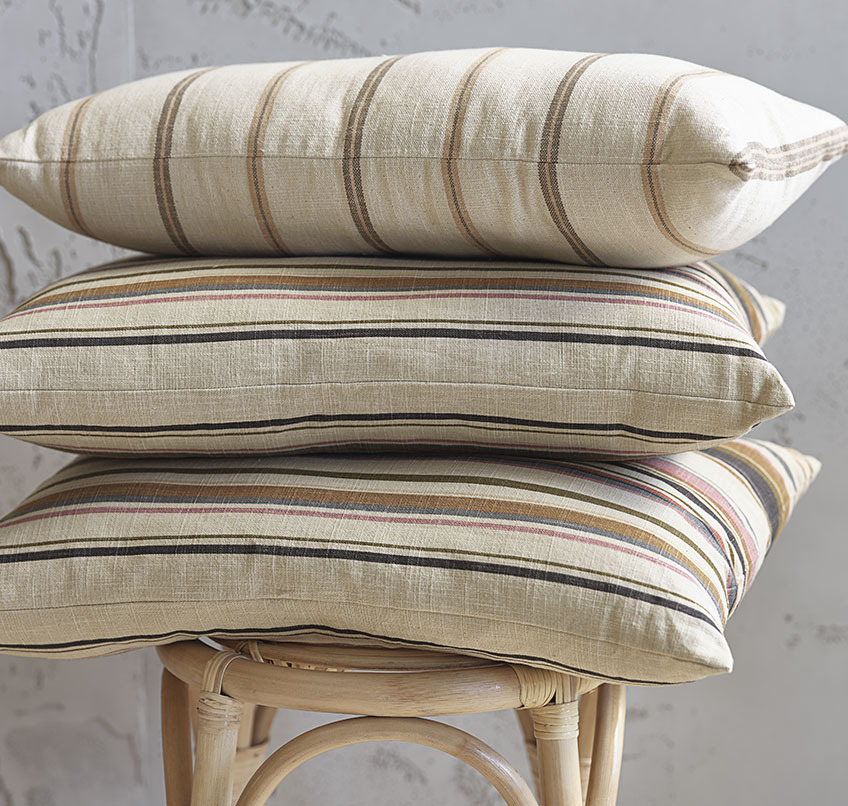 The BERGMYNTE and ENGKLOKKE cushions continue the trend of home accessories in calm, mellow colours. Both cushions come in beige with stripes in subdued shades of different colours. With a crafted look, they will bring a soft and tactile experience to the seating areas of your home.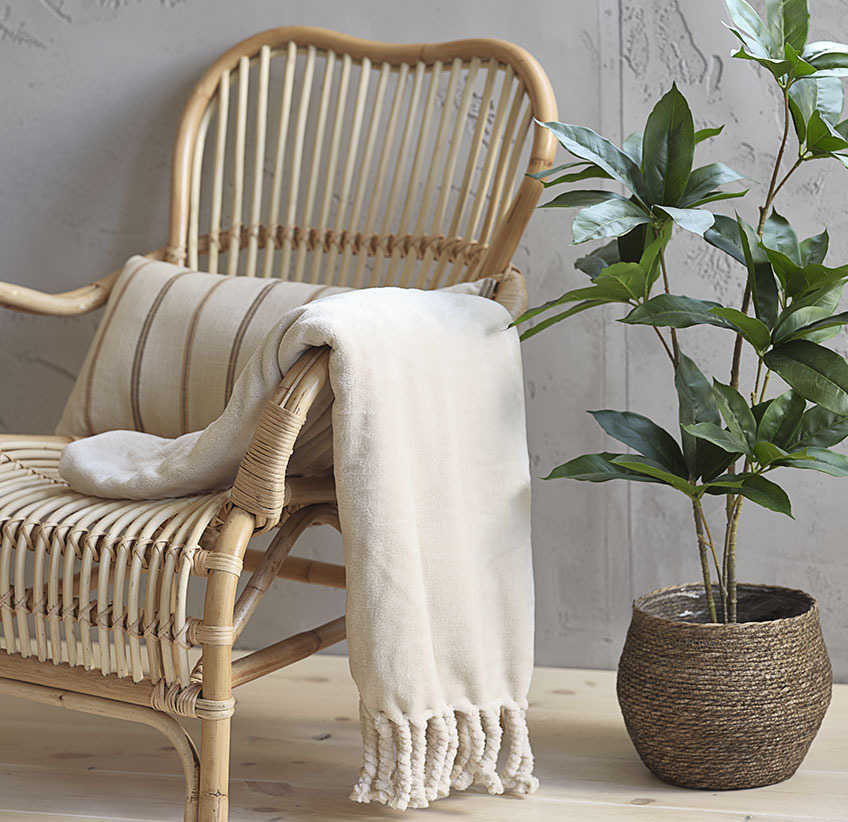 The BONDEROSE fleece throw comes in a soft beige colour, and its beautiful tassels give the throw personality. BONDEROSE is perfect for snuggling in comfort on your sofa or in your lounge chair. The TRISTAN artificial plant is an eye-catching touch of green for your home, and in combination with the SIVERT plant pot, they both bring a slice of nature into your home.
Several products in the new Nordic Mood collection are already available, and from July 11th, the full collection will be for sale in all JYSK stores and on JYSK.xx.