If you love reading and adore books in all shapes and sizes, you can create a personal room styling and display your passion through your interior décor. Using space for books can feel like a luxury when you also need room for more necessary objects, but even a small apartment has place for a personal library if you use all space available.
Treat yourself with a reading nook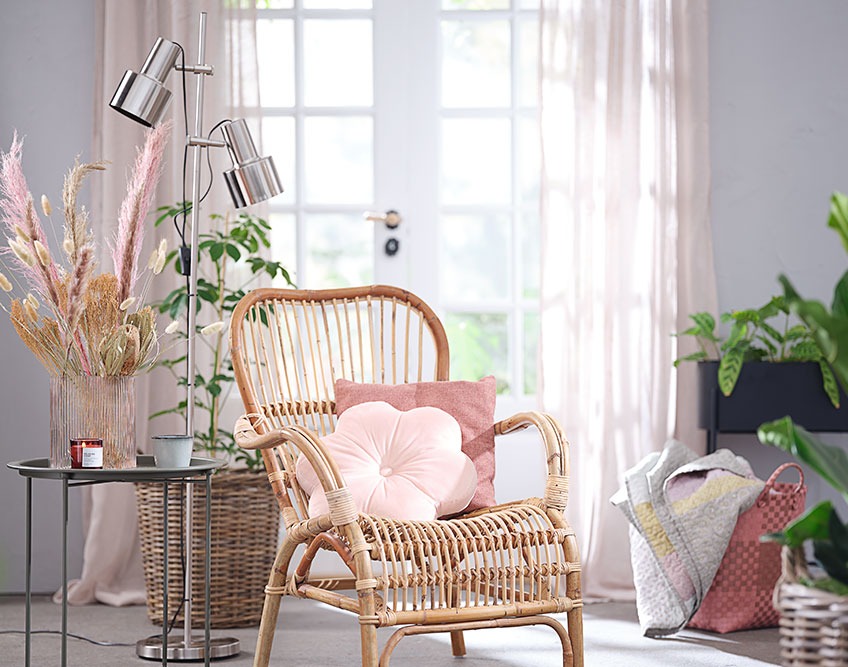 You don't have to make any big investments to make your reading time comfortable. You can create a reading nook anywhere in the apartment or house - it doesn't have to be in the living room. Many people like reading in bed, and in case that goes for you too, make sure that you have back cushions for support. Or maybe you can squeeze in a few lines at the dinner table while the spaghetti is boiling. Just make sure that you have adequate reading light.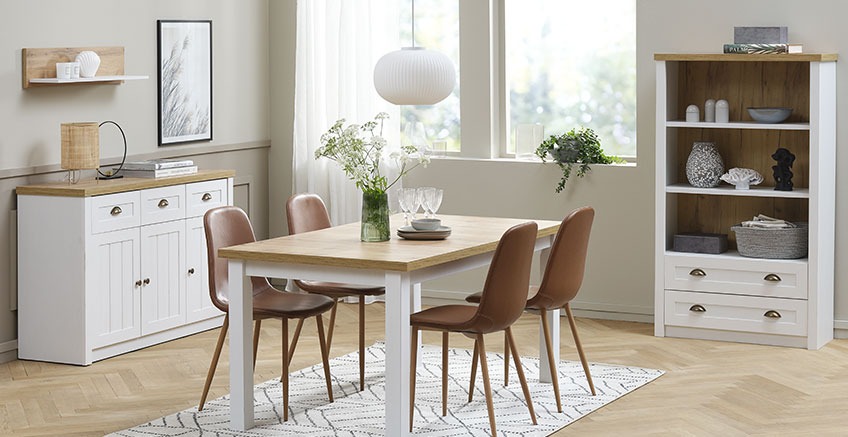 In case you prefer an armchair for reading in your living room, you can choose a small sofa instead of a large one, so you can cuddle up in a corner with a captivating love story or an exciting detective book. Get a floor lamp so you don't strain your eyes, an end table for your drink and a bookcase for your "to be reads" and "already read".
Organise your books
Books can be a decorative element in themselves. When you have a bookcase full of literature, you will experience that many guests head for it first thing when they enter the room. They are curious: What is your literary taste and can you recommend any good reads. Make sure to organise your books in an order that makes sense to you:
By author name or by title
You start with A and end with Z. Consider what you find easier to remember: Title or Author name. Don't forget to leave a some space empty on each shelf so you don't have to reorganise the entire bookcase when you add a new book to your collection. Fill it out with a beautiful vase, cute storage boxes or a decorative ornament.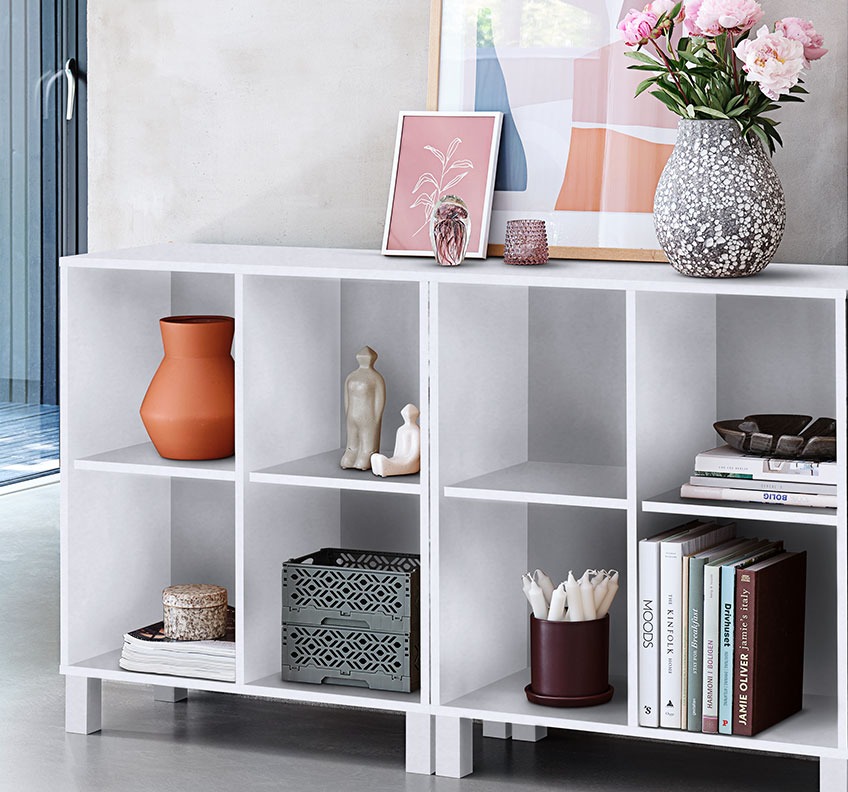 By look
You can also keep your books on the shelf sorted by size or by colour. Start with the tallest one and work your way to the right, as the books get shorter. You can also create a lovely rainbow on your bookcase: Start with the books with a black back, then go through the blue ones, the green, the yellow, orange and red. This way of organising your book is less traditional, but very beautiful.
Finally, you can also stack the books instead of storing them standing upright. If you have a limited amount of space you might be able to store more books like this. This can also help preserve books that are too tall stand upright. You can stack books up to about 15-20 cm high. If you stack them higher, the weight can this can crush the spines of the books in the bottom.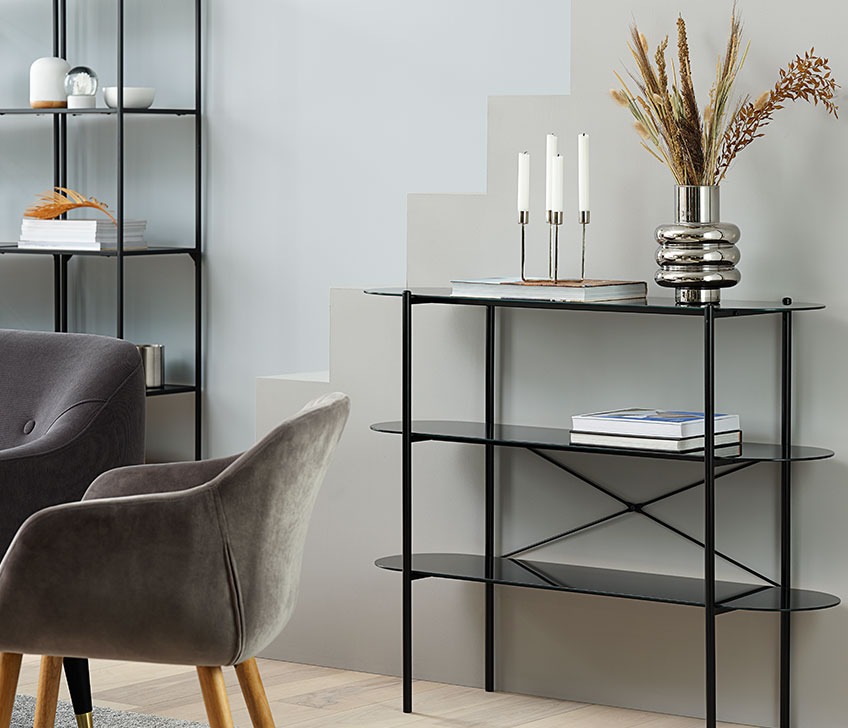 Key to decorating a small apartment or room is using the vertical space instead of merely the horizontal. No need to despair over lack of space as long as you have bare walls where you can hang bookshelves.
More tips to decorate a small apartment 
How do you make space for your books? Share your tips in the comments.