We all know that new tea towels are not absorbent. They look amazing but don't really suck up any water. The trick is to wash the tea towels before you put them to use, and in this blog post you learn how to wash them and keep them neat.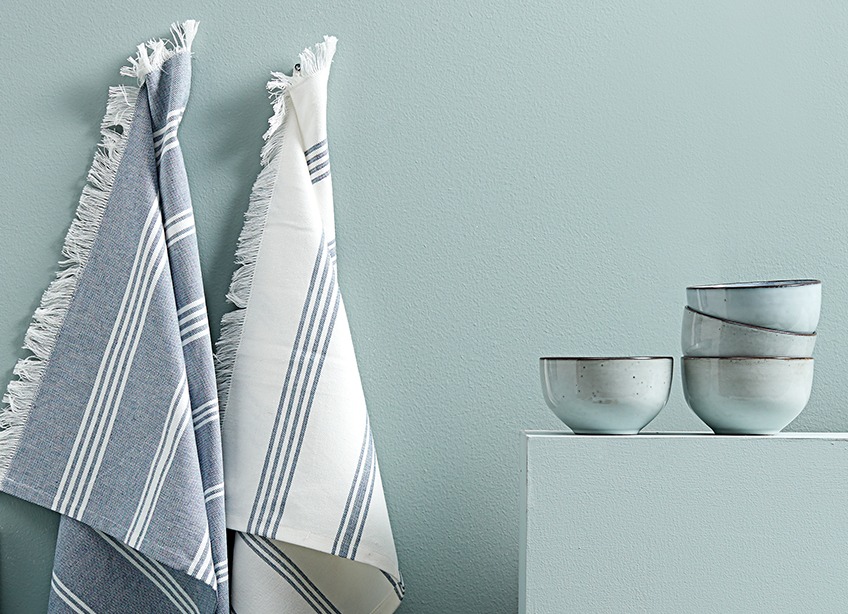 How to wash new tea towels
Often your new tea towels are coated with a silicone finish or fabric softener that makes them less absorbent. Go through these steps before you take them into use:
1. Free your tea towels from packaging and any tags
2. Unfold the tea towels and place them in the washing machine
3. Don't overstuff the washing machine. Leave enough of a gap at the top of the drum to enable the tea towels to move freely.
4. Consider that the colours may bleed, so wash white, light coloured and dark coloured tea towels separately.

5. Consult the washing instructions on the tea towels to decide temperature and washing programme.
6. In order to rinse the tea towels from the manufactory's treatment, use half the normal dose of detergent and add approx. half a cup of white vinegar for the first washes. Vinegar can break down the fabric softeners so their absorbency improves.
7. If you want to make extra sure that your tea towels are ready for use, leave them in the washer and run the washing programme once more.
8. Take the tea towels out of the washing machine and dry them as you normally would – in a dryer or on a clothes airer. Once they are dry, doing the dishes becomes a walk in the park.
Read our guide to washing new towels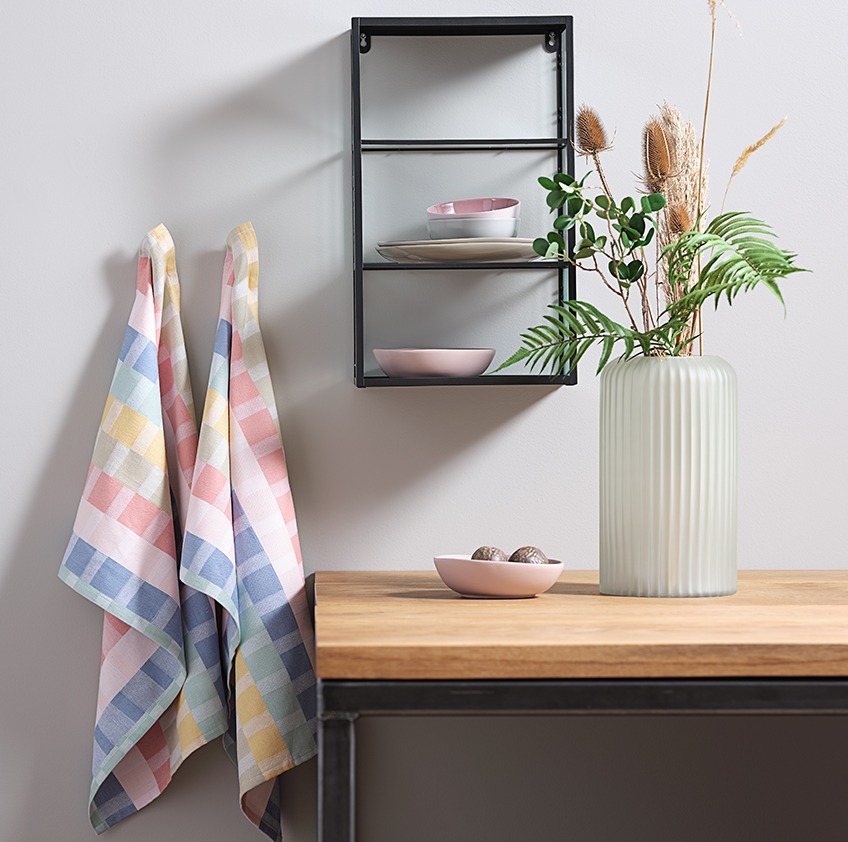 Maintenance of your tea towels
Generally, you shouldn't overstuff your washing machine as the detergent won't distribute evenly across the laundry.
It is also a good idea to cut back on the detergent. This way it is better diluted in the water and cleans the tea towels without leaving an oily coating that worsens the absorbency.
Avoid using fabric softeners when washing your tea towels. Even though you enjoy the perfumed smell, fabric softeners can leave behind a layer that repel liquids.
If you dry your tea towels in a dryer, put two dryer balls in the machine along with the tea towels. This will help to fluff them up and they will become more absorbent.
Happy dishwashing!