JYSK TRENDS WEBINAR
On Wednesday 11.11.2020 we ran a webinar discussion panel on interior trends. It was a fantastic success and both countries got a lot of coverage from it on Instagram. What we have re-shared on our Instagram stories and from the pictures below is only a small selection of the coverage we got from influencers and people from the media.
The panel discussion was hosted by Jo Linehan, lifestyle and interiors journalist, who spoke to Rikke Blaesild, design and range manager for JYSK; Reena Simon, interior designer and author of Scandi Rustic: Creating a Cozy & Happy Home, and founder of Love & Gatherings, Kate O'Dowd.
We learned how to create a home you never want to leave with Reena, discovered interior trends with a focus on JYSK presented by Rikke, and we were enlightened with the art of table scaping made easy with Kate.
First of all, we spoke to the Design and Range Manager Rikke Blaesild. She is responsible for all the stunning pieces we get to enjoy in our homes. Rikke has worked for over 20 years in the fashion and interior industry and as a former fashion and interior stylist, she truly understands how important interior styling can be when it comes to creating a home that you truly love and love to come home to. She has been working in JYSK since 2011 and today she is our gateway to the interior, trends and key pieces we can expect to see in-store.
Rikke began to tell us why and how we are working with trends here at JYSK. Every season we work with 3 different trends.
This autumn/winter we worked with 2 trends called EARTHEN LUXE & VISION. 
EARTHEN LUX:
The driver for this story was our facination of nature, flora and much more. This is a trend that has been running for many years also because of the focus on sustainability and the impact of nature.
A way of reconnecting with nature is by using nature's materials, colours or shapes in your room styling, and that is what we do with the new JYSK trend, EARTHEN LUXE. It is inspired by nature's harmonious universe. It is the structure and texture of the materials used in the products that make them stand out: Fringes, leather and teddy material give them a rough, natural look. "I will say it as many times during this presentation that we love textiles, we even quilted one of our dining chairs to get this textile surface look. The mix and match of colours including blue, green makes it really Scandinavian. You can find out more about this trend here.

VISION:
Rikke went on to tell us about the next trend VISION. "We started the inspiration from small scall living and talked about going to the moon and only bring what you really love". We live in a dynamic time that is characterized by technological advances and the speed of change. This is reflected in the design that surrounds us. The trend is inspired by technological innovation with references to space travel and it offers a glimpse into the future. The main colour scheme for this trend includes more basic colours. The sense of space and time is tested in new, innovative ways. Industrial and clean shapes and surfaces are combined with raw natural materials to give balance. The bathroom and bedroom are also a big part of our assortment. "We are staying at home a lot these days so we really want our bedroom and bathroom to have this hotel/spa vibe. It's all about luxury and a clean Scandinavian look so easy to redecorate and make this trend come alive in our assortment as of that.

Hygge_for_home
Some of you may know our next panelist Reena Simon. She has the most incredible Instagram account so if you're not following her take out your phone and give her a follow @hyggeforhome. She is an award-winning interior designer and a lifestyle blogger. She has been documenting the renovation of her 1960's bungalow into an incredible Scandi style house. We learned lots of tips and tricks for creating a home you never want to leave.
Scandinavian design is Reena's passion and when asked what appeals to her the most she said:
Timeless design and architecture, made with natural materials
Simplicity, neutral colour palette, bright but cosy interiors
Open plan living spaces rather than rooms that only serve one function
Commitment to maximising natural daylight with a view to outside, creating a connection of nature.
"Hygge has become this massive trend and buzz word everyone has been using, so what was the appeal of Hygge for you," says our host Jo. Reena went on to say that 4 years ago just before it hit the mainstream media she was renovating her first home and it was her sister who came back from Denmark that said she really had to look into Danish & Scandinavian design and told her all about Hygge. "From there I just fell in love with it". She wanted to create a home that appealed to all of her senses and design a home that she did not want to leave.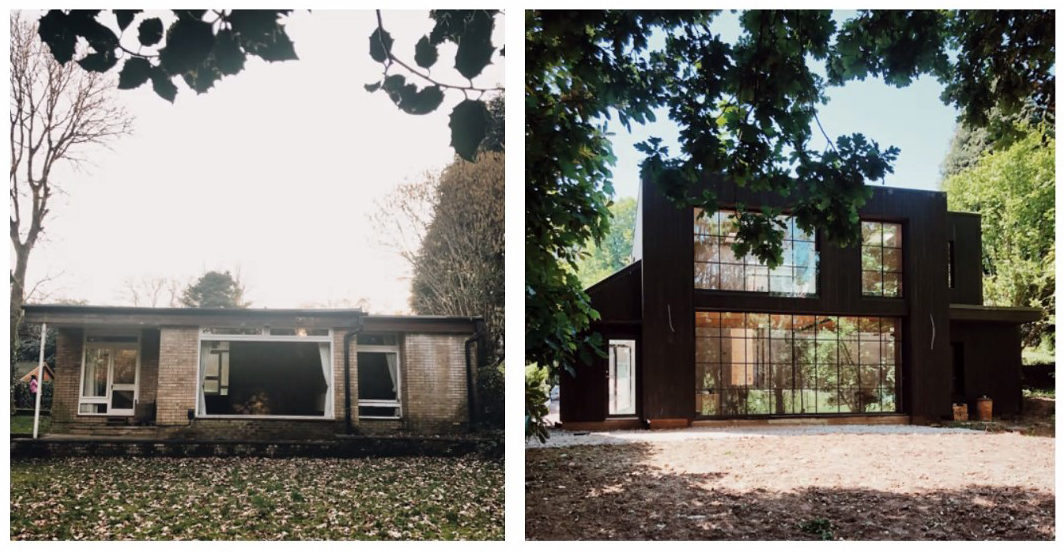 Check out some of Reena's JYSK favourites for making her house a home
Love and Gatherings
You'd be forgiven if you hadn't really heard of the term 'tablescaping' before. It's a trend that's took off really over the last five years but essentially it's the art of a beautifully laid table. Now, we've all be setting our dining tables for years but have you ever delved into the craft of creating something extra special for an occasion?
We wanted to speak to an expert who could share their knowledge on tablescaping, teach us the dos and don'ts and share tips on how we can do this in our own homes. That's where Kate O'Dowd comes into the picture, founder of Love and Gatherings. As Ireland's leading authority on contemporary wedding design, managing cutting edge events and experiences, for the most style-savvy couples, Kate was the obvious choice to help us.
Kate created a Scandi table setting using all JYSK tableware and home decoration items.
So where to start? "Pick your centrepieces and vases" says Kate. "It's a good starting point to set the tone". Kate chose our TORALF and MAGNUS vases and a selection of our faux plants to place in them for her centrepieces. The white and silver vases both with a circular tiered look were a great starting point to set the scene. "You'll want to decide on your colour scheme". Kate said she wanted to choose "neutral and earthy tones with tactile textures" that would create a "warm, cosy and welcoming atmosphere" in true Scandinavian design.
For tableware, Kate layered the TONE and TORSTEN plates on top of each other. The uneven edges to the plates were perfect for a rustic, informal dinner setting. Next she carefully selected the candles, candlesticks and small decorative pieces. These are the finishing touches that really pull the look together. With the red coloured glass and gold accents we really felt a nod to the festive season in the setting.
Tablescaping is a lifestyle and a creative outlet, it's personal to the person creating the look. You can keep it as simple as you want or keep adding to the table as long as the accessories combine with the tonal colours. Experiment with what works for you and find the right balance. "Setting a lovely table is a compliment to your guests" almost "a love story to whoever you're making it for".
Create Kate's look in your own home