Are you thinking about how to keep down the heating bill this winter? There are several things that you can do to stay warm - in addition to wrapping yourself in a lovely, warm winter duvet at night. We have put together a list from 9 to 1 of how to keep warm in the winter and add a stylish touch to your home at the same time.
9. Surround yourself with "hygge"

Soft and comfy furniture such as an armchair in teddy upholstery that gives a feeling of warmth and cosines that can make you turn down the heat a notch.
8. Wrap yourself in a warm throw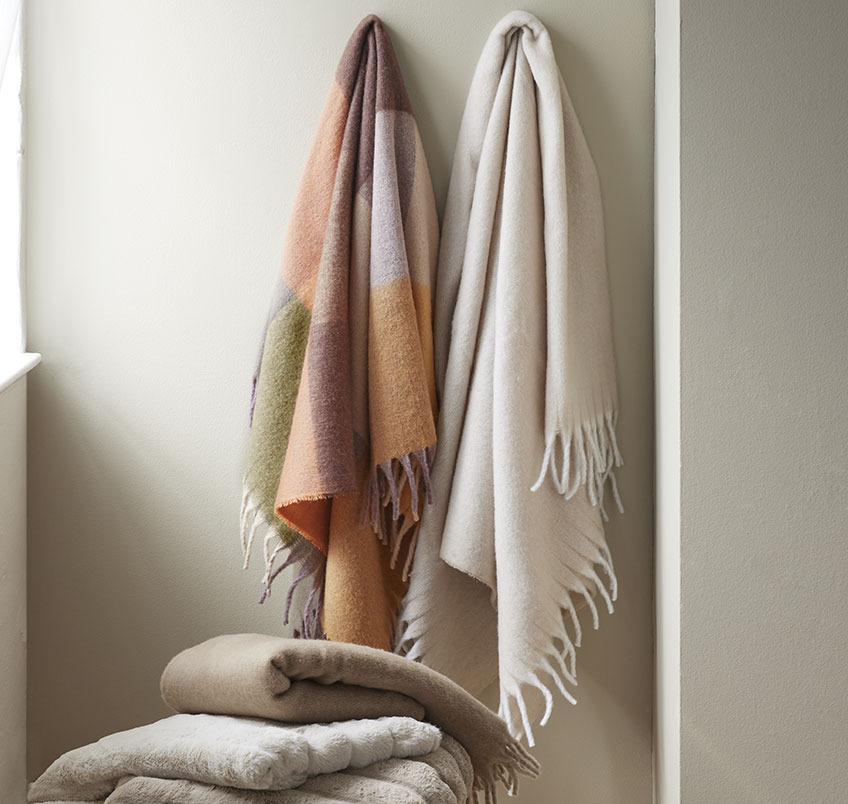 Put a nice throw on your armchair so everything is ready for when you have the time to curl up with a nice book, magazine or your favourite tv-show.
7. Hot drinks to keep you warm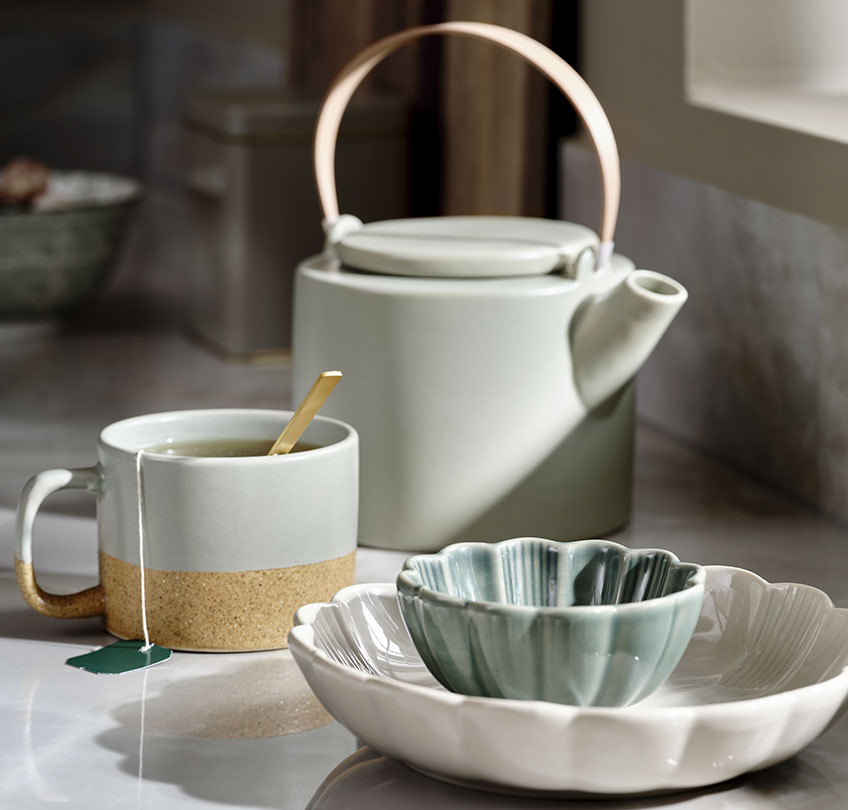 A nice, hot cup of tea or cocoa can warm you up from the inside and out. And you can keep your hands warm when holding the mug.
6. Stay warm after your shower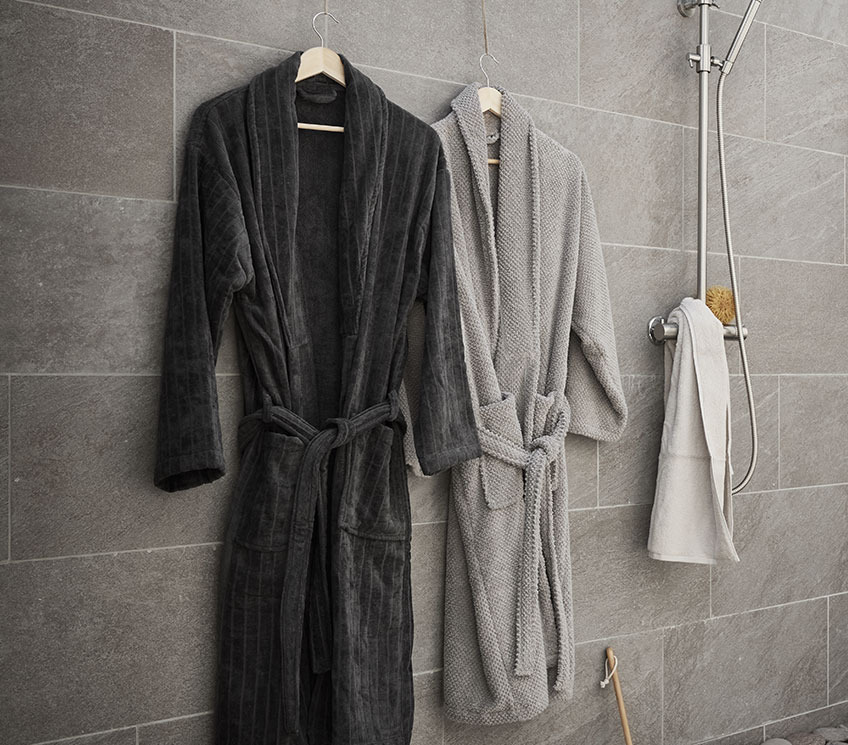 Even a quick shower can make you feel nice and warm. Make sure it stays that way with a bathrobe that you can put on as soon as you have finished drying yourself off. Also keep your favourite slippers within range.
5. Get a cosy home with décor in warm colours

Certain colours can trigger a warmer feeling when we look at them. We even call them "warm colours": Brown, red, orange, and yellow and their different shades remind us of sunshine and bonfires. Use them in your décor to achieve a warm and inviting feeling.
4. Turn on the cosy lights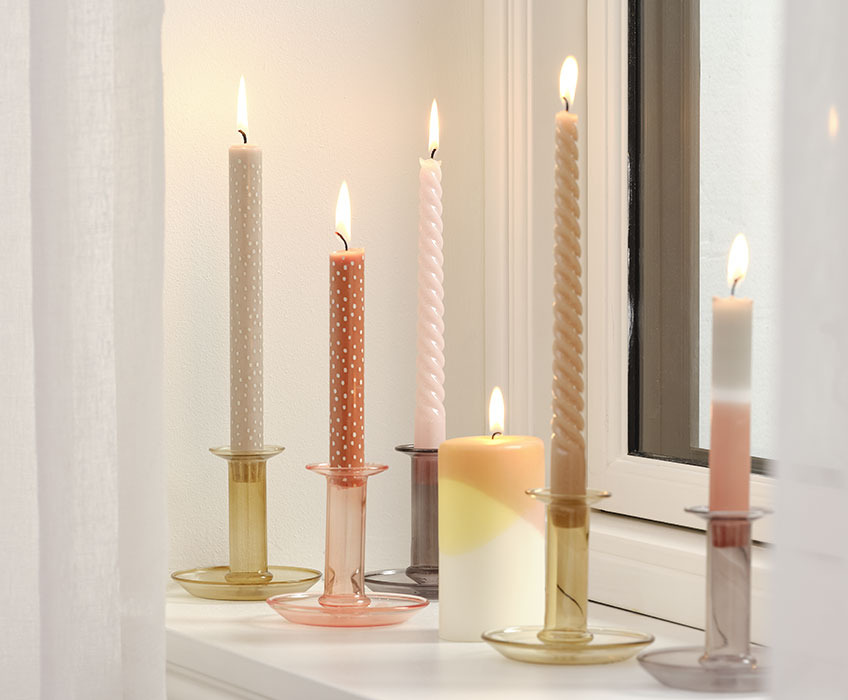 Candles will not heat up the room or save energy. But watching the flickering flame will still make you feel warm. You can also use LED candle lights if you prefer a safe and healthy alternative that does not burn down.
3. Curtains can prevent the cold from finding its way into your home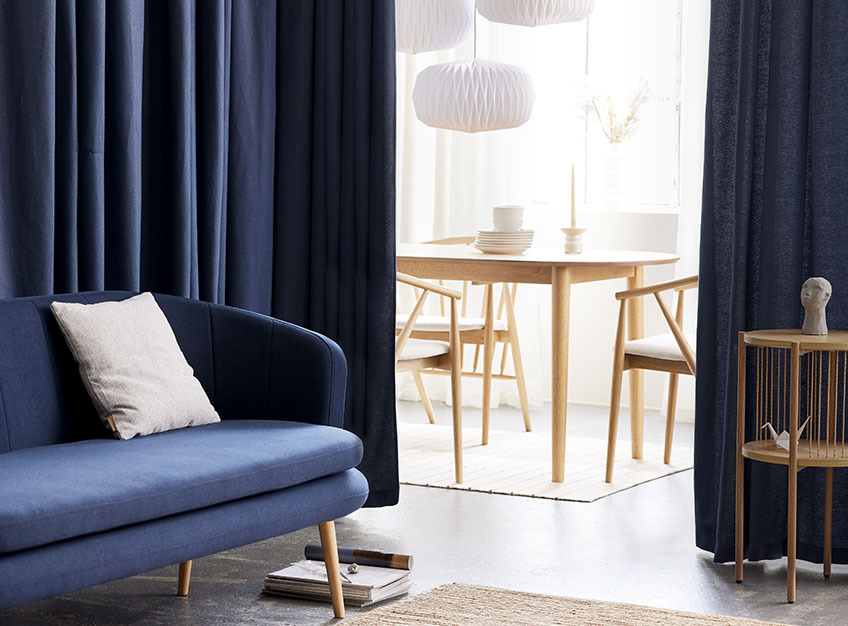 If you draw your curtains or close your blinds before going to bed, you can reduce draught and loss of heat through your windows. Curtains can also be used to separate areas in a room. Read more about how you can use curtains to change your home.
2. Rugs can keep your feet warm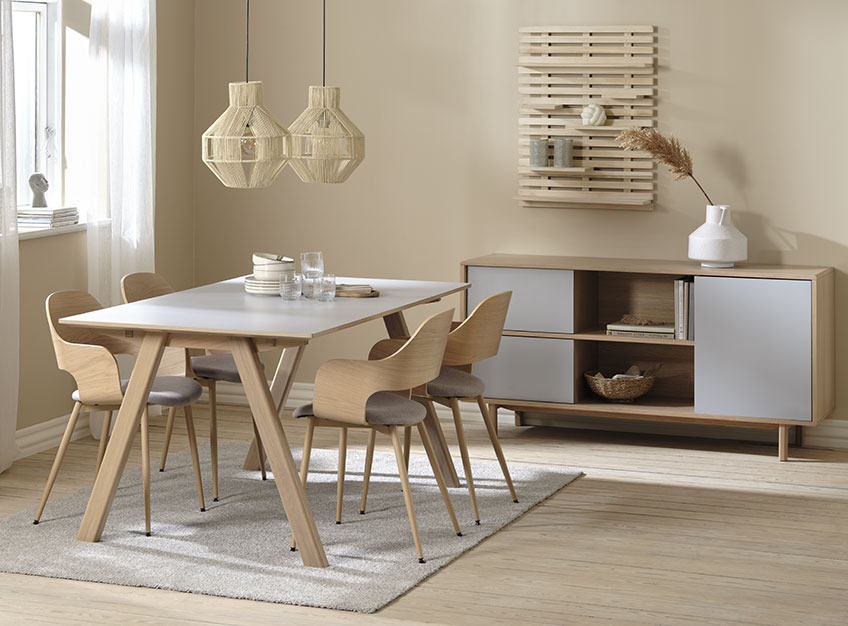 Rugs add an extra layer of insulation to the floor, that keeps the cold from seeping up. In many cases rugs will also provide a surface that feels more pleasant against your feet than the bare floor. See more benefits of rugs in this blog post: Rugs vs carpets - which to choose?
1. How to keep warm in winter nights
Nothing can ruin your sleep like chattering teeth and goosebumps. Get a nice winter duvet that can keep you warm at night so you can wake up with renewed energy, ready for whatever the day might bring.